Why? Why not?
Beer gardens have been popping up all over the place lately.
There are about a
dozen in Philly.
But, most of the beer gardens require driving.
I'd rather lounge in my own backyard.
So I thought, why not create my own beer garden in my back yard?
Here's how to build a beer garden:
All it takes is a little time, creativity, and access to a few resources and you've got the perfect atmosphere to entertain friends and family, all year long. Even in the Fall and Winter.
(well, maybe not in the sub-zero temperatures we've had this winter)
Soon enough the temps will rise and you'll be happy you planned ahead
and got your very own beer garden ready!
Hopefully I can make planning and creating your own beer garden simple.
LOCATION
SEATING

Choosing tables and seating for your garden.
The whole idea is to create a social atmosphere. So think of ideas that will encourage your guest to interact with each other.
Choose pieces that can weather outdoor conditions. Steel, iron, or any kind of metal will work well.
Add lot's of areas around your spot for friends to mingle. Think about traditional tables and high top tables.
If you want a more rustic look, weathered wood finishes are perfect. (like a picnic table or wood cable spools)
Add as many chairs as you can fit! Plan for more than you think you'll need. After all, gathering with friends over a few beers is what the beer garden is all about.
If you don't have lot's of seating, create your own. Add tree stumps for stools, lay boards cross the for benches.
Circular tables are perfect if you can find them. You don't have to break the budget, just start thinking outside the box. Check craigslist for picnic tables, or better yet, wood cable spools. I found some at an electrical supply distributor. They have tons, and they are happy to get rid of them.
Free stuff from craigslist is perfect. If it doesn't weather well after a year or so, toss it. No loss.
ATMOSPHERE
Lighting – One of the best ways to create a friendly atmosphere is lighting. The often forgot about element in many designs. Add string lights, candles, lanterns, even flashlights. The more the better. So dig out your Christmas lights, or for you procrastinators, don't take them down yet.
Fire – gather up your logs and get the fire pit going. Even just the sound of the crackling fire will add to the atmosphere of your beer garden
Music – get some outdoor speakers, turn up your spotify, dance.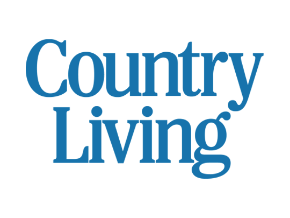 If you looking for some of the items you saw on
GoodDay Philadelphia this morning, you'll
find them at IKEA.
These containers are the perfect for bringing some color into your pre-spring back yard.
I used them to hold tall candles and skewers for marshmallows.
IKEA is the perfect place to find every candle imaginable!
I used votives, pillars and floating candles in my back yard.
I added these floating candles to an old bunt pan and set in in the center of the bar table.
It's still a little chilly around here.
But that won't keep me inside.
I found great neutral and cozy blankets to throw on the chairs and
give to my guests to keep warm while still enjoying the beer garden.
[wysija_form id="6″]