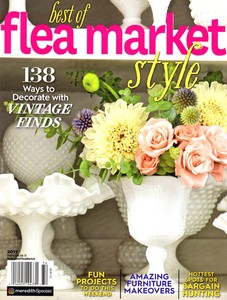 Hey! Did you know I have 2 features in the current "Best of Flea Market Style" Magazine?
This issue is full of fresh ideas that you haven't seen yet.
I had so much fun shooting this last Fall!
Laura Moss made my place shine with her talented photography skills.
and
Karin Lidbeck-Brent showed me how to style my loot of junk like a pro.
These ladies were so much fun to work with.
I wish I had more photos to share, but you'll just have to pick up a copy next time you're out to see more!
Let me know what you think!
[wysija_form id="4″]